Tyres are the unsung heroes of your car, ensuring a safe and smooth journey that is why it is important to know 'Which Tyre is Best for Car in India?'. With a plethora of tyre options in India, selecting the right one can be overwhelming. Your choice of tyres significantly impacts various aspects of your driving experience, from fuel efficiency to handling and braking performance.
In this comprehensive guide, we will not only list the best tyres for cars in India in 2023 but also group them by their unique features and advantages.
Types of Car Tyres in India
India's diverse terrain and weather conditions demand a variety of tyres to suit your driving needs. Here are the most common types of car tyres available in the Indian market:
3 Most Common Types
Key Features
Ideal For
Radial Tyres
Exceptional grip and stability
Long journeys
Constructed with steel belts for durability
Superior fuel efficiency
Ideal for Indian roads
Tubeless Tyres
Standard choice for modern vehicles
Reduced risk of punctures
No inner tube for simplified repairs
Enhanced fuel efficiency
Comfortable driving experience
Bias Ply Tyres
Older design with cords running diagonally
Rough terrain
For flexibility and durability
Flexibility and durability
Perform well on rough terrain
Less grip and stability compared to radials
These are the common types of car tyres available in India, each catering to different driving needs and conditions.
Selecting the Best Tyres for Indian Roads
Choosing the right tyres is essential for a comfortable and safe driving experience on Indian roads. Factors such as grip, durability, fuel efficiency, size, load capacity, and speed rating must be considered. While both tubeless and tube-type tyres are available, most modern cars are fitted with tubeless tyres.
Recommended Tyre Pressure for Different Car Types
Hatchback: 30-35 psi
Sedan: 32-35 psi
5-seater SUV: 33-37 psi
7/8-seater SUV/MPV: 35-40 psi
Which Tyre is Best for Car in India?
Lets explore the best 12 tyres ->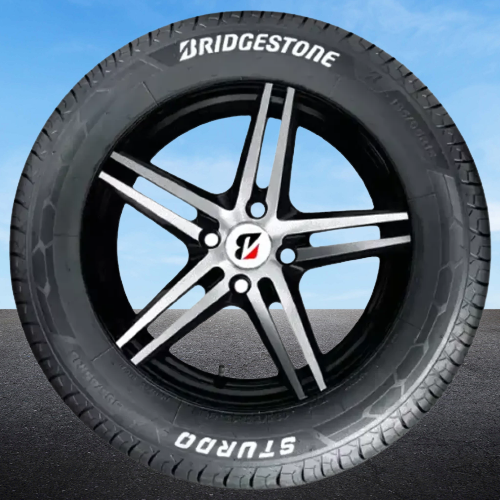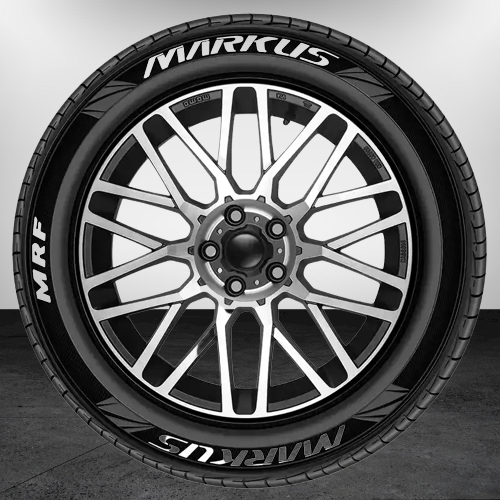 1. Michelin Energy XM2+
Key Features:
Special compound for enhanced fuel efficiency
Exceptional grip on wet and slippery roads
Comfortable driving experience
Ideal For: Drivers seeking fuel efficiency and wet road grip.
2. Bridgestone Turanza T001
Key Features:
Outstanding performance and durability
Superb grip and stability on all road types
Noise-reducing technology for a quiet ride
Ideal For: Prioritizing performance, durability, a quiet experience.
3. Michelin Pilot Sport 4
Key Features:
Designed for high-speed driving
Excellent grip and handling
Suitable for both dry and wet conditions
Ideal For: Sports car and high-performance vehicle enthusiasts.
4. Goodyear Wrangler
Key Features:
All-terrain uses with excellent traction
Suitable for daily commuting
Comfortable ride
Ideal For: Versatility in various road conditions.
5. Apollo Amazer 3G MAXX
Key Features:
Premium choice for compact and premium vehicles
Exceptional stability and control
Asymmetric tread pattern
Ideal For: Compact and premium vehicle owners seeking stability.
6. Goodyear Ducaro Hi-Miler
Key Features:
Popular option for entry-level hatchback cars
Longevity and deep treads
High-quality carbon compound for durability
Ideal For: Entry-level hatchback owners prioritizing longevity.
7. Yokohama BluEarth AE50
Key Features:
Tailored for Indian roads
Exceptional passenger comfort
Even wear, reduced noise, high-speed performance
Ideal For: Comfort-focused drivers on Indian roads.
8. MRF ZVTS
Key Features:
Ideal for Indian monsoons
Special polymer compound for wet road grip
Supple sidewalls for long-lasting performance
Ideal For: Monsoon season driving with a focus on grip.
9. JK Ultima XP
Key Features:
Durable with excellent braking
Comfortable ride
Optimized tread block design for load capacity
Ideal For: Durability and load-carrying capacity.
10. CEAT Milaze X3
Key Features:
Long life and stability
Excellent grip on both dry and wet roads
Rigid shoulder block for safety
Ideal For: Drivers seeking long-lasting performance.
11. JK Vectra
Key Features:
Unique features and appearance
Handling of heavy loads at high speed
Firm grip for safety
Ideal For: Unique appearance and heavy load handling.
12. Maxxis MA-P1
Key Features:
Outstanding performance at an affordable price
High-quality rubber compound for strength and durability
Ideal For: Budget-conscious drivers seeking performance.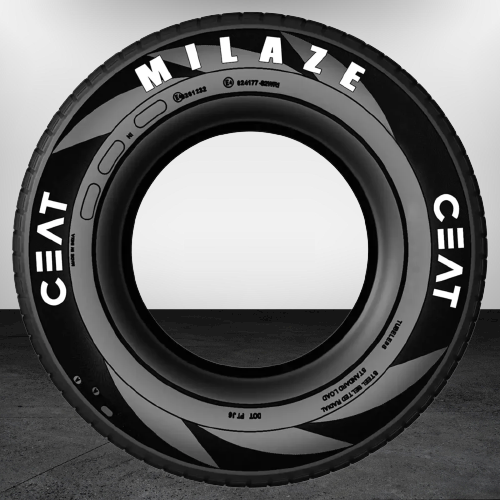 Conclusion
Choosing the best tyres for your car in India requires careful consideration of your driving needs, road conditions, and budget. Each tyre brand offers a unique set of advantages and disadvantages, so weigh your priorities to make an informed decision. Prioritize safety, durability, and performance to ensure a comfortable and secure driving experience on India's diverse roads.
Don't forget to regularly check and maintain your tyres to maximize their lifespan and performance. Safe driving starts with the right set of tyres, so choose wisely and enjoy the journey!
Do check out our post on 'Why does choosing the right tyres matter on Indian roads?' and explore crucial reasons behind this, key factors to consider, qualities to check and maintenance criterias when selecting tyres for Indian conditions.