If you're on the hunt for the best smartphones under Rs. 40000, you're in for a treat. In this article, we'll dive into the realm of the best smartphones available in this price range, dissecting their strengths, and weaknesses based on aggregated reviews. 
Whether you're a photography enthusiast, a gaming aficionado, or simply seeking a device that offers an all-around stellar performance, we've got you covered. Let's embark on this journey of exploring the top nominees for the title of the best smartphones under Rs 40000.
OnePlus 11R: Best Smartphones Under Rs 40000
Balanced overall performance with Snapdragon 8 Plus Gen 1.
Quality camera performance with impressive dynamic range.
Fast 100W charging and robust 5000mAh battery.
All-rounder with an apealing design comes with a curved display.
As such no significant drawbacks mentioned.
iQOO Neo 7 Pro: Secondmost smartphone under Rs 40000
Aggressively priced with high performance.
Snapdragon 8 Plus Gen 1 offers excellent performance.
Inclusion of a powerful 120W charger and a large 5000mAh battery.
Satisfactory camera performance for the price.
Software updates are comparatively limited.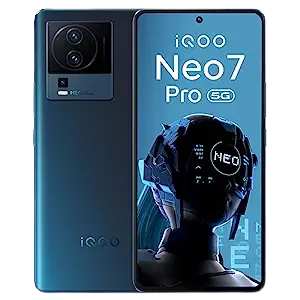 Unique and striking design with premium materials.
Refreshing user experience with the Nothing OS and consistent software updates.
Camera performance improved through updates.
Charger not included in the package.
Slightly inferior performance compared to some rivals.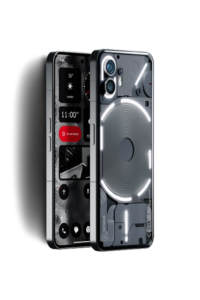 Appealing design and quality display.
High-resolution display with a 1.5 refresh rate.
OnePlus's OxygenOS provides a relatively clean and customizable user experience.
Colour reproduction on the display falls short.
Camera performance doesn't meet expectations.
Dimensity 9000 processor struggles with throttling during intense tasks.
Exceptional camera quality, especially for its price segment.
Smooth and clean software experience with Google's Pixel UI.
Regular software updates directly from Google.
Clean interface without intrusive ads or bugs.
Video quality is not as impressive as picture quality.
Overall performance could be improved.
Heating issues can be a concern during extended use.
Disclaimer: It's important to note that the rankings and opinions provided in the descriptions are subjective and depend on individual preferences and priorities. When choosing the best smartphones under Rs 40000, it's a good idea to consider the features that matter most to you, such as camera quality, software experience, performance, battery life, design and purpose.
Choosing the best smartphones under 40000 can be a daunting task, given the plethora of options available. However, after analysis, it's evident that the OnePlus 11R emerges as the ultimate winner, offering a well-rounded package of design, performance, and camera capabilities. While each of the smartphones discussed has its merits, however 11R strikes the perfect balance to cater to various user preferences.
Additionally, we would also recommend you to read our dive deep article on mobile phone interfaces and operating systems where we have compared the latest offerings from some of the top players in the industry: Xiaomi MI UI14, Samsung One UI5, Pixel OS based on A13, OnePlus Oxygen OS 13, and Apple iOS 16.3.