Hey there, folks! You've come to the correct place if you're looking for a new smartphone. In today's fast-paced digital landscape, smartphones have become an integral part of our lives. With a plethora of options available, choosing the right phone interface and operating system (OS) is crucial.
In this article, we're going to dive deep into the world of mobile phone interfaces and operating systems. We'll be comparing the latest offerings from some of the top players in the industry: Xiaomi MI UI14, Samsung One UI5, Pixel OS based on A13, OnePlus Oxygen OS 13, and Apple iOS 16.3.
Let's explore their features, strengths, and weaknesses.
Xiaomi MI UI14: Blending Innovation and Customizability
Xiaomi's MI UI14 stands out for its innovative approach and high customizability. The interface offers a seamless user experience with a range of themes, widgets, and app arrangements. The notification system is intuitive, and the integration of AI enhances task efficiency. However, the MI UI14 can be overwhelming for newcomers and might have occasional performance hiccups.
Samsung One UI5: Harmonious Design and Functionality
Samsung's One UI5 focuses on harmonizing design with functionality. The clean and intuitive interface ensures effortless navigation. The split-screen multitasking feature is a highlight, boosting productivity. Samsung's commitment to regular updates enhances security and performance. On the downside, the pre-installed bloatware could be bothersome for some users.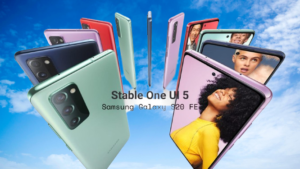 Pixel OS (A13): Google's Pinnacle of Simplicity
Pixel OS, powered by A13, exemplifies Google's signature simplicity. The uncluttered interface, quick access to Google Assistant, and timely updates make it a favorite among purists. The integration of machine learning improves device responsiveness over time. However, the limited customizability might not appeal to those who prefer a more personalized interface.
OnePlus Oxygen OS 13: Speed and Optimization Unleashed
OnePlus Oxygen OS 13 is synonymous with speed and optimization. The lightning-fast performance and near-stock Android experience provide a delightful user journey. The Zen Mode aims to strike a balance between digital life and well-being. Despite its speed, Oxygen OS 13 might lack some advanced features offered by competitors.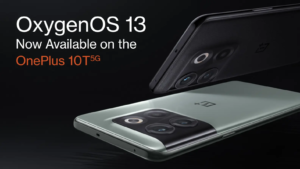 Apple iOS 16.3: Ecosystem Excellence and Seamless Experience
Apple iOS 16.3 continues to impress with its ecosystem excellence and seamless experience. The ecosystem integration across devices is unparalleled, allowing for smooth transitions and data sharing. The App Store curates a vast selection of apps, ensuring quality and security. Yet, iOS 16.3's closed ecosystem limits customization options compared to its Android counterparts.
Please check out our exclusive article about Apple iPhone 15 Pro Max expected price, features and specifications.
Conclusion: Finding Your Ideal Phone Interface
Selecting the right phone interface/OS depends on your preferences and priorities. Xiaomi MI UI14 appeals to those who love customization, while Samsung One UI5 offers a balanced approach. Google's Pixel OS (A13) is perfect for simplicity seekers, OnePlus Oxygen OS 13 caters to speed enthusiasts, and Apple iOS 16.3 integrates seamlessly within its ecosystem. Assess your needs and priorities to determine the perfect fit for your smartphone journey.
In the end, each interface/OS has its unique strengths, and the ultimate choice rests in your hands. Happy smartphone exploring!
Q1: Which OS is best for customization enthusiasts? Xiaomi MI UI14 and OnePlus Oxygen OS 13 offer high levels of customization.
Q2: Which OS focuses on simplicity? Pixel OS (A13) and Apple iOS 16.3 are known for their simplicity and user-friendly interfaces.
Q3: What sets Samsung's One UI5 apart? Samsung One UI5 excels in fusing attractive design with useful functionality.
Q4: Which interface has the least amount of bloatware? Apple iOS, OnePlus Oxygen OS, and Pixel OS have minimal pre-installed apps.
Q5: Do any of these interfaces come with a gaming mode? Yes, Xiaomi MI UI, OnePlus Oxygen OS, Pixel OS, and OnePlus Oxygen OS have dedicated gaming modes.
Q6: Which phone interface offers the longest software support? Apple iOS leads the pack with a 5 to 6-year software support period.