India is on the cusp of a revolutionary shift in the automobile industry with a promising future of EVs. India is poised to become the world's largest untapped EV market, with a projected 15% penetration of electric two-wheelers by 2025. However, challenges such as inadequate infrastructure, lack of high-performing EVs, and high upfront costs are hindering mass adoption.
Capital cost is a major factor in EV purchase decisions, with 63% of consumers believing an EV is beyond their budget. The lack of adequate charging infrastructure, nickel shortage, and lithium production also pose challenges. India recorded a power supply shortage of 1,201 million units in October 2021, the highest in 5.5 years, affecting the EV industry's ability to meet rising demand.
In this article, we will look into the potential, challenges, and key players in the Indian EV market as it gears up for the year 2025.
A Bright Future of EVs in India
With the largest untapped EV market in the world, particularly in the two-wheeler segment, India is poised for significant growth in the electric vehicle industry. Recent projections estimate the EV market in India to be worth at least ₹475 billion by 2025. Furthermore, the penetration of electric two-wheelers is expected to soar from a mere 1% currently to an impressive 15% by 2025.
Roadblocks on the Path to the Future of EVs
Although the future of EVs in India is promising, there are still a number of obstacles to overcome. The government's aggressive promotion of EV adoption is commendable, but several hurdles remain:
1. Inadequate Infrastructure
One of the foremost challenges is the lack of a robust charging infrastructure in India. Compared to traditional petrol stations, charging stations are scarce and often limited by high investment costs. Addressing this issue is crucial for increasing EV penetration.
2. High Upfront Costs
Capital cost has always been a significant deterrent for potential EV buyers, with a staggering 63% of consumers perceiving EVs as beyond their budget. Lowering the initial cost of EVs is essential to attract a wider consumer base.
3. Power Supply Shortages
India grapples with frequent power supply shortages, which hinder the seamless adoption of EVs. This problem is particularly acute in villages and smaller towns, where constant power supply remains a distant dream.
4. Battery Supply Challenges
A potential shortage of critical materials like nickel and the scaling up of lithium production pose challenges for manufacturers, potentially affecting battery performance and supply chains.
5. Lack of Awareness
There's also a significant lack of awareness about EVs among consumers, which further inhibits their adoption.
Which Companies Manufacture EVs in India?
Several companies are actively manufacturing EVs in India, contributing to the growth of this industry: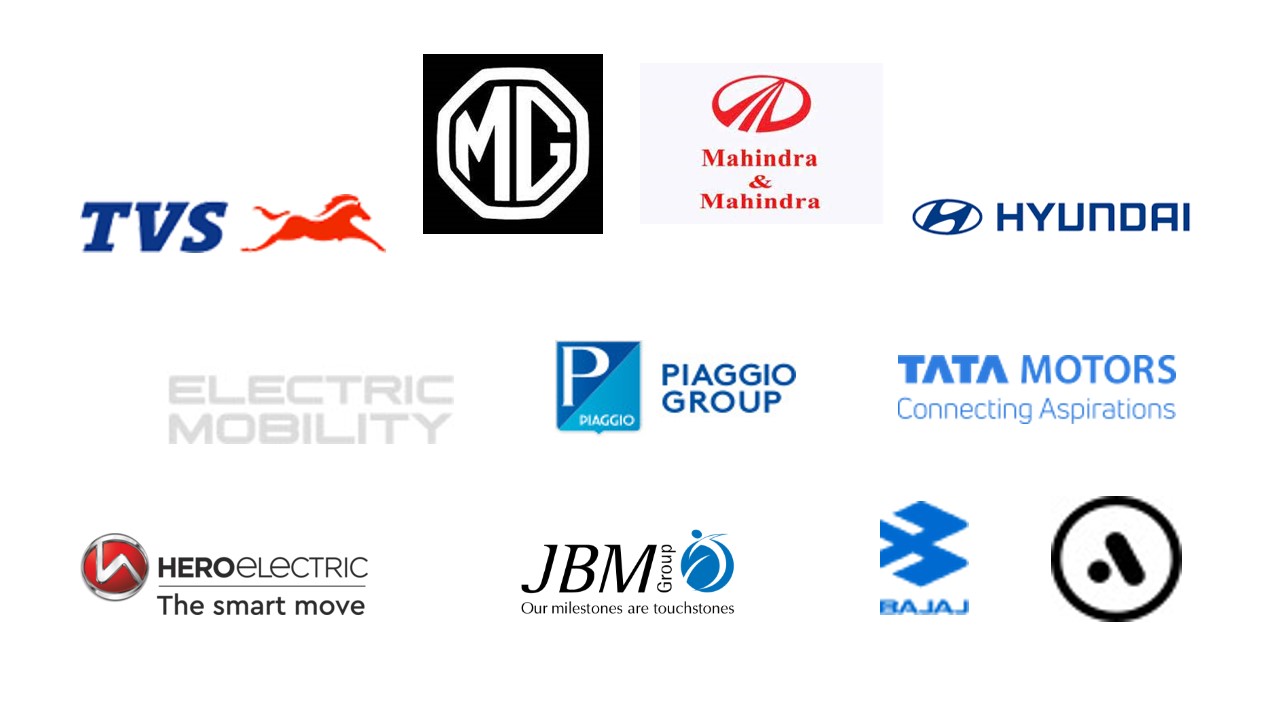 1. Greaves Electric Mobility Private Limited (GEMPL)
Established in 2008, GEMPL focuses on producing eco-friendly electric vehicles for urban transportation. Their product range includes electric scooters, motorcycles, and three-wheelers.
2. Ather Energy Private Limited
An Indian startup, Ather Energy, specializes in designing and manufacturing premium electric scooters. Their flagship product, the Ather 450X, boasts an impressive range of up to 116 km on a single charge.
3. Mahindra & Mahindra Limited
As one of India's largest automobile manufacturers, Mahindra & Mahindra has been manufacturing EVs since 2010. Their product line includes electric cars, three-wheelers, and buses.
4. Tata Motors Ltd.
Tata Motors is another leading automobile manufacturer in India that has been producing EVs since 2017. Their product range covers electric cars, buses, and commercial vehicles.
Do check out Tata Nexon EV – a true game-changer in the world of electric vehicles (EVs) and Futuristic Tata Avinya EV concept Car serves as a glimpse into the electric vehicle future, and enthusiasts eagerly await its arrival in February 2025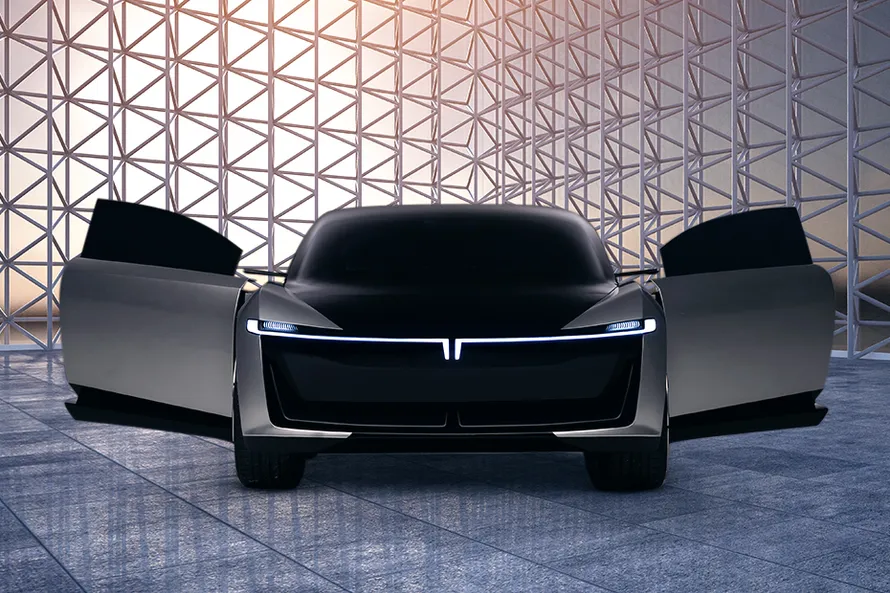 5. Okinawa Autotech International Private Limited
Okinawa Autotech specializes in the design and manufacture of electric scooters, including high-speed models with a range of up to 140 km on a single charge.
Other noteworthy companies in the Indian EV market include
Bajaj Auto Limited
Hero Electric Vehicles Pvt. Ltd.
Hyundai Motor India Ltd
JBM Group
MG Motor India Private Limited
Piaggio & C. S.p.A.
TVS Motor Company
VE Commercial Vehicles Limited.
Which Indian Cities Have the Most EVs?
Electric mobility is not limited to a single city in India; it's a trend seen across various urban centers. Here's a snapshot of electric vehicle sales in some prominent Indian cities:
Delhi: 20,000 EVs
Bengaluru: 20,000 EVs
Mumbai: 4,128 EVs
Hyderabad: 2,000 EVs
Pune: 1,500 EVs
While these numbers reflect the period between April 2023 and July 2023, Uttar Pradesh (UP) leads the way with the highest number of EVs (276,217), followed by Delhi (132,302) and Karnataka (82,045).
How Can I find Charging Stations Near Me?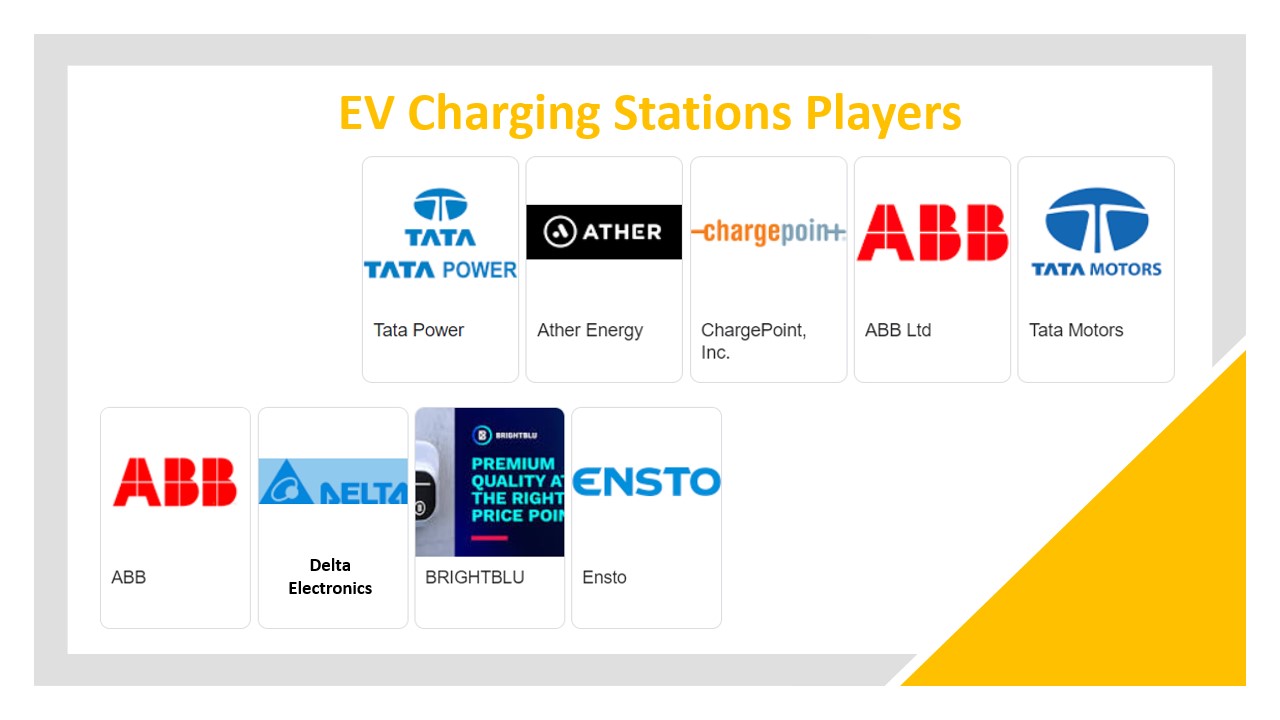 Locating charging stations for your electric vehicle has become easier in India. NITI Aayog provides a Charging Station Locator tool that shows the active network of 934 public charging stations in India, helping you find the closest one based on your location. Public EV charger locator tool can also be used to view a nationwide map of publicaly available EV charging stations.
Additionally, Mercedes-Benz India has launched an EV charging network, extending its services to customers of other brands. Tata Motors also offers a Charging Locator tool to find EV charging points in India.
Incentives for EV Buyers in India
To make EVs more accessible and encourage their adoption, the Indian government and various state governments offer a range of financial incentives:
Purchase Incentives: Direct discounts on the cost of EVs for users or manufacturers.
Coupons: Government coupons that can be reimbursed later.
Interest Subventions: Discounts on interest rates when availing a loan to purchase an EV.
Road Tax Exemption: Most Indian states waive road taxes for EVs.
Registration Fee Exemption: EVs are exempt from one-time registration fees in most states.
Income Tax Benefit: Deductions on income tax for EV buyers.
It's important to note that the availability of these incentives may vary across states and regions. For more details, you can refer to the official websites of relevant government departments and agencies.
Conclusion
Despite the formidable challenges, the future of EVs in India appears promising, driven by government support, growing consumer interest, and the commitment of manufacturers. As India tackles issues like infrastructure development and power supply, the electric vehicle industry is expected to thrive, contributing to a cleaner and more sustainable future for the country.
FAQs
1. Are electric cars popular in India?
Electric cars are gaining popularity in India, especially in urban areas. However, two-wheelers and three-wheelers dominate the EV market due to their affordability and suitability for Indian roads.
2. What are the benefits of electric vehicles?
Electric vehicles offer environmental benefits by reducing emissions and lower operating costs due to cheaper electricity compared to gasoline. They also provide a quieter and smoother driving experience.
3. How can the Indian government promote EV adoption?
The Indian government can further promote EV adoption by offering more substantial incentives, expanding the charging infrastructure, and conducting awareness campaigns.
4. Are there any luxury electric cars available in India?
Yes, luxury electric cars are available in India, with brands like Tesla entering the market. These cars offer high-end features and performance.
5. What is the expected growth rate of EVs in India by 2025?
While precise figures vary, the EV market in India is expected to grow significantly by 2025, with projections estimating a 15% penetration rate for electric two-wheelers and a market worth ₹475 billion.